Still corked, the perfectly preserved stoneware bottle was produced between 1806 and 1830 by Selters, one of the oldest mineral waters in Europe.
The 12-inch bottle was found during archaeological work on a shipwreck lying at a depth of about 40 feet in the Gdańsk Bay not far from the Polish
Little is known about the wreck. Archaeologists called it F-33-31 or "Głazik," meaning boulders in Polish. Indeed, its cargo of large stones suggests the vessel was probably used for transporting construction materials along the Baltic coast.
So far, the stoneware bottle is the most valuable find retrieved from the wreck.
"Probably we have found the oldest cork bottle from Selters," Tomasz Bednarz, an underwater archaeologist of Gdańsk's National Maritime Museum, told Discovery News.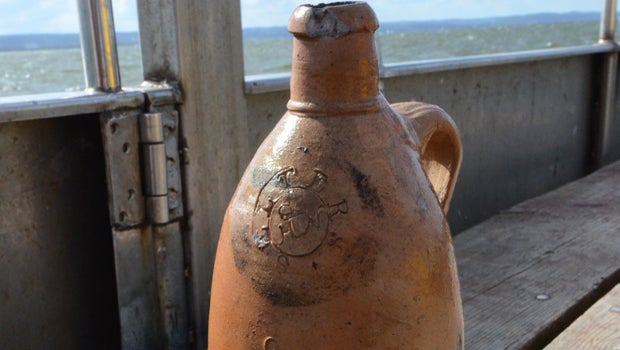 The naturally carbonated water springs of Selters were discovered around the year 1000 on the northern slopes of the Taunus mountain range in Germany. The mineral water source was fully exploited during the mid-19th century.
From St. Petersburg to New York and from London to Florence, Selters "liquid treasure," delivered in unique clay jugs, became a synonym of the finest mineral water. In North America, Selters was the prototype of "seltzer" artificial soda water.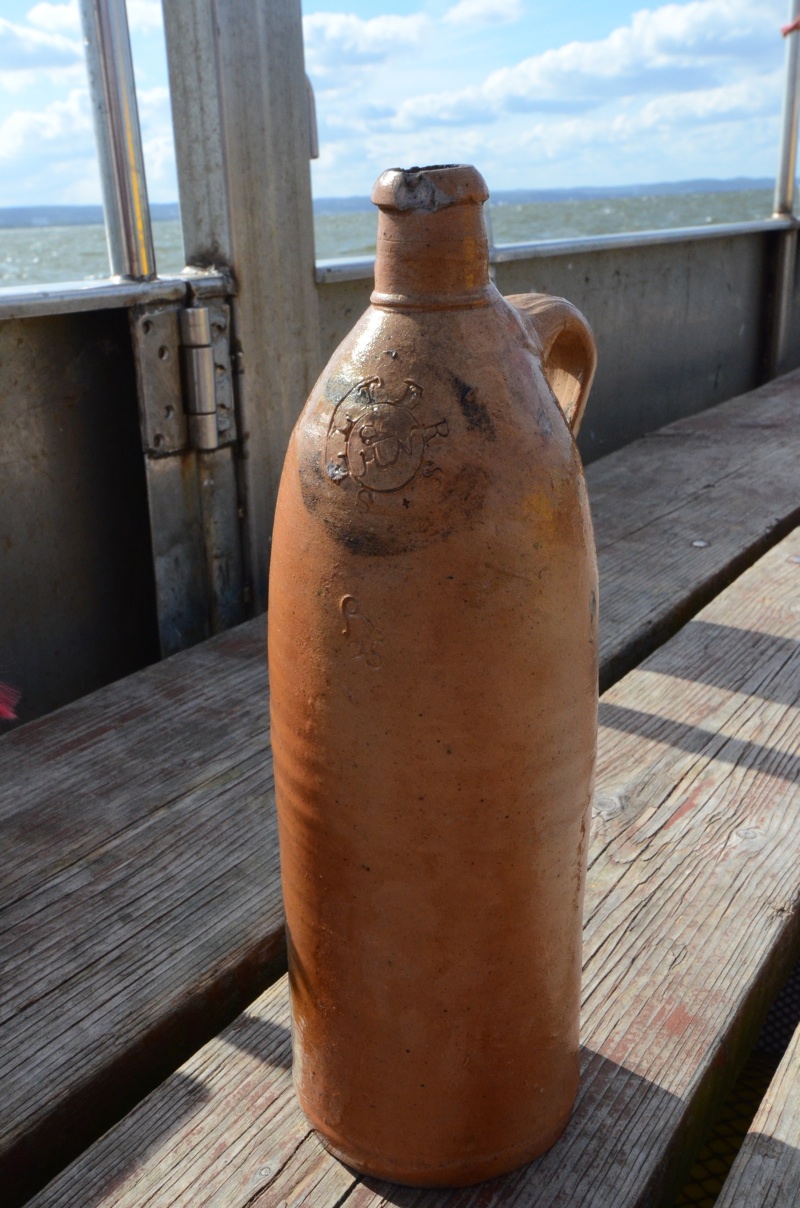 According to experts, it is extremely rare to find a corked Selters bottle from that period.
"The bottle contains a liquid, and for sure it's not seawater," Bednarz said.
Although it's likely the bottle contains original Selters water, Bednarz doesn't rule out the possibility it was filled with wine.
"Such bottles could be have been reused and corked again. That's the reason why we plan to open the bottle and check its contents in a lab," Bednarz said.
Image: The 19th century corked stoneware bottle and underwater archaeologist Tomasz Bednarz. Credit: National Maritime Museum, Gdańsk.