Mysterious creatures were seen surfaced on a beach which left netizens horrified and confused as the photos went viral.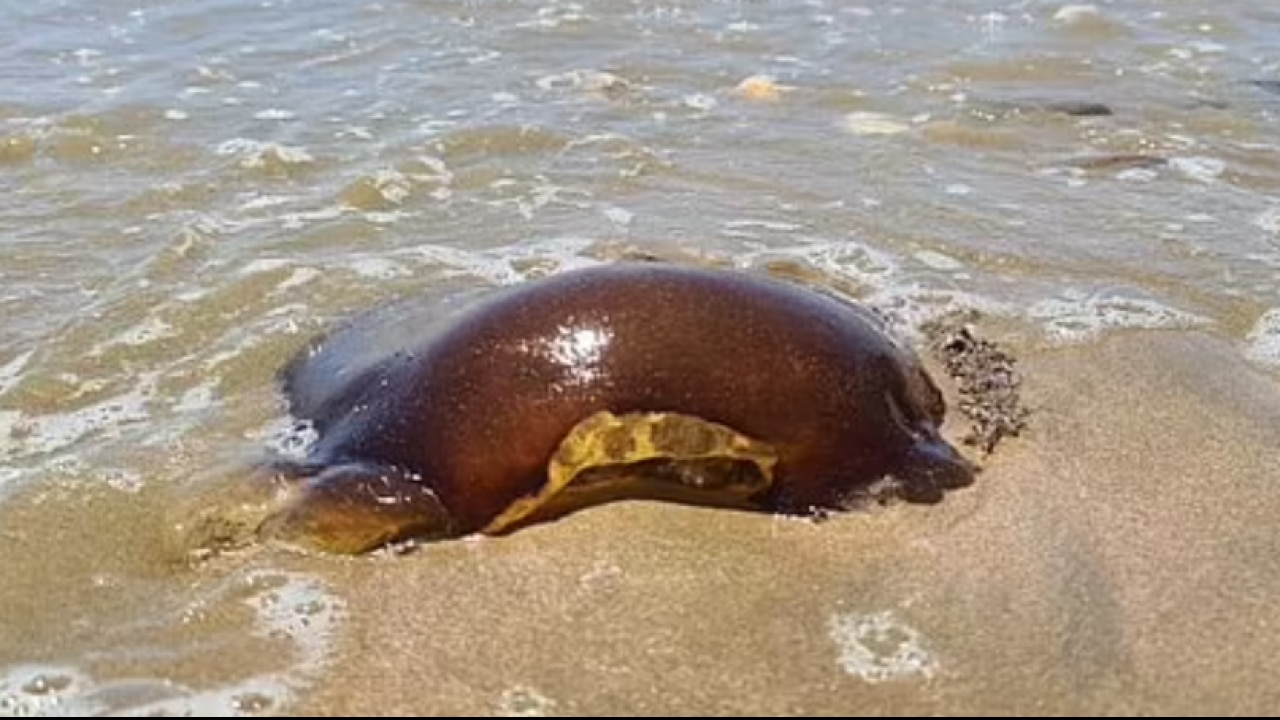 The ocean is unexplored by humans for the most part and thus, we can never know what is really down there. Many believe that the ocean is the home to a thousand more unexplored species of animals and fishes, some of which can be horrifying and strange.
One such strange creature recently caught the public eye, when someone spotted it washed up on the beach. The never-seen-before creature took the internet by storm as people started wondering where it came from, and what it actually is.
The mysterious creature was spotted on Kemp Beach in Yeppoon, which is on the southern section of the great barrier reef of Queensland, Australia. The strange blob washed up on the beach had people baffled and left them guessing over what it actually is.
The photo of the creature was posted on the official Facebook group of the Australia Native Animals, where people described it as a 'sunburnt' blob, which was sitting among the low tide of the ocean. Looking at the creature, the people immediately began giving their guesses in the comment section.
The general opinion about what the creature actually was settled on it being a tomato jellyfish. A comment on the Facebook posts reads, "Agree – definitely a jellyfish. Looking a bit sunburnt though", while another viewer dubbed it the 'Peter Sterling fish', also known as the blobfish.
After people weighed in on what the creature could actually be, experts, stepped up to reveal what species the strange blob actually belonged to. A marine biologist revealed that the creature was indeed part of the jellyfish family.
Dr Lisa Gershwin, director of Australian Marine Stinger Advisory Services, stated that the creature was most likely a lion's mane cyanea barkeri jellyfish, ending the debate. The marine biologist further said that the body of this species of jellyfish is chocolate brown and is found throughout Queensland.
Related video: